Email marketing is directly marketing a commercial message to a group of people using email. In its broadest sense, every email sent to a potential or current customer could be considered email marketing. It usually involves using email to send ads, request business, or solicit sales or donations, and is meant to build loyalty, trust, or brand awareness.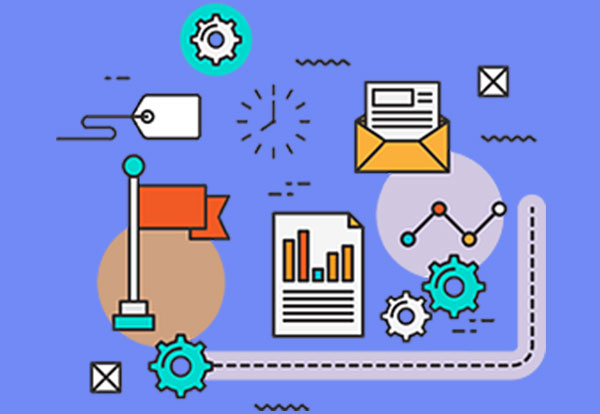 Responsive Email Design
We will code your email in HTML and CSS that utilizes media queries to help achieve optimal formatting across all devices of all sizes.
Email Copywriting
Our email copywriting service will enable you to generate bigger profits from the marketing channel with the highest ROI.
Campaign Production & Deployment
We focus on helping you maximize the performance of your business with behaviorally targeted, triggered communications.
Automated Email Marketing
Our marketing automation experts will help you grow your sales and convert more leads, all while saving you time, money and heartache.
Fully Managed Email Marketing
Our fully managed service includes the creation of two email campaigns per month, all professionally designed and written for you.
Email List Cleaning
We'll weed out your old and tired email addresses and make sure your list is squeaky clean and ready to score deliverability points.
CREATE NEWSLETTER
Design engaging email marketing campaigns with simple drag-and-drop tools. Fast and simple!
DELIVERABILITY TESTS
GeekRider allows you to perform a deliverability test to major email service providers with a single click.
A/B SPLIT TEST
Send two slightly different emails, see which performs better and send the better version to the rest of subscribers.
SEND YOUR CAMPAIGN
Schedule your campaign, or send it immediately. Check delivery in our reports and stats immediately.
TRACK CAMPAIGNS
Track everything: opens, clicks, unsubscribe, spam complaints, bounces, link activity and much more.
Email is stronger than ever. It's more popular than any social media. It's more private. More personal. More reliable. Most people rely on email and check their inbox multiple times each day. If you want to communicate directly with people who actually grant you permission to market to them, email is marketing is essential.

Only if you want to waste your money and get in the SPAM business. Most email service providers don't allow you to use purchased lists. You need to grow your email organically. A small list of real prospects has more value than a large list of strangers.

We recommend sending weekly email blasts. However, the volume of email blast is different for every business. The purpose of email blasts is to increase awareness, engagement, and website clicks. Therefore, the more email blasts you send, the more opportunities you have to do this. Some small businesses send daily emails, while others send weekly or monthly emails.
Yes, your digital marketing specialist will be monitoring your email campaigns weekly. They will actively monitor your list, remove unengaged subscribers, and optimize your emails to receive optimal results.

It's wise to send regular updates your subscribers with news of new content, new products (or improvements), events, and so forth. It's not wise to expect your email list to expand fast simply by offering a newsletter.