The goal of on page and off page optimization is to generate a theme consistent with your targeted keywords. The search engine is a robot, not a human … and therefore, you must follow our proven process to educate the robot so that it brings your website up when your potential customers are searching for specific business related keywords.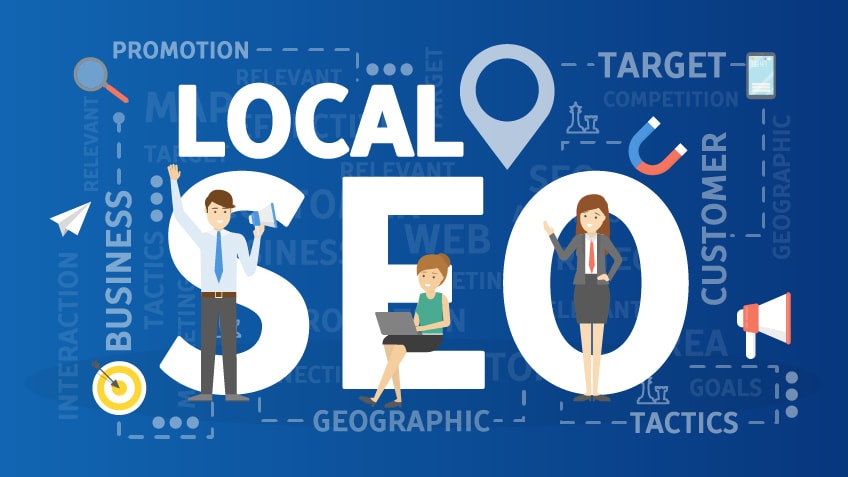 Local Search Marketing is a highly effective way of attracting motivated buying customers and putting them in front of your products and services. Most people when looking for a product or service want to find a local business to help them solve a problem. Attracting new business here means that we are connecting with the customers who are more likely to spend money with your business. Local SEO companies employ a wide variety of proven online strategies that include, Google my Business, 3rd Party Review sites, and Directory listings to ensure it's your company that gets found time and time again by local customers.

Local search marketing can help you attract new customers by increasing your online presence. Through local SEO and PPC you will improve your online presence, get more customers and increase sales. Ultimately what we help you achieve is letting consumers in the local area know your business exists and drive visits to your business page.

Optimizing your Google My Business (GMB) page will help you stand out from your competition in a local search. It also gives your customers useful information, such as your business name, phone number, location and hours.
When we implement a local search marketing strategy for any business, we claim your Google my business page. Once claimed, Google needs to verify the listing and currently sends the business owner a postcard with a verification code. This can take 2 or 3 weeks to arrive by Post mail. Once we receive the code we can set your GMB page live.

It is very important to claim your local business listings such as GMB because:

It ensures the search engines find the correct information about your business and deliver targeted results to your prospects.
It improves your rank in SERP's (Search Engine Result Pages).
People looking for where you are located can easily find you.

You will also have full control over your brand, messages and content on the web.

Local search marketing can get your business in front of your customers on regular search engine results pages as well as on Google Maps. Within the organic search results, well-optimized local business listings will appear.